Do you need a way to onboard new employees quickly? Maybe you recently experienced staff turnover or have users needing a refresher or training on new topics.
CBORD's annual learning subscriptions provide access to live, instructor-led, and on-demand courses, and is a cost-effective solution available to your entire team.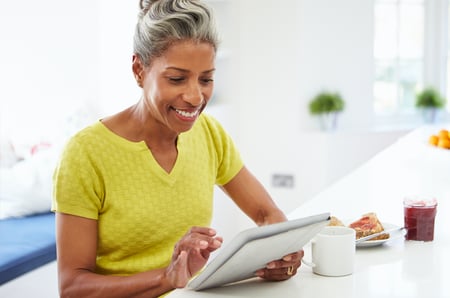 How It Works
Learning Subscriptions
CBORD's Learning Subscription is a one-year subscription giving your team access to:
Live, instructor-led micro-learning courses
1-2 hour sessions on specific topics led by a live expert. Approximately 8-10 hours of live, micro-learning courses are offered each month. The annual subscription allows multiple users on your team to register and join as their schedule allows.

Self-paced, on-demand eLearning library
On-demand courses are designed to guide you through the settings and key features of the system. The course library can be used as a progressive learning pathway for in-depth knowledge of our solutions. The library is available on mobile devices, allowing learning where you are!
For additional information on Learning Subscriptions, click the Learning Subscription FAQs button below: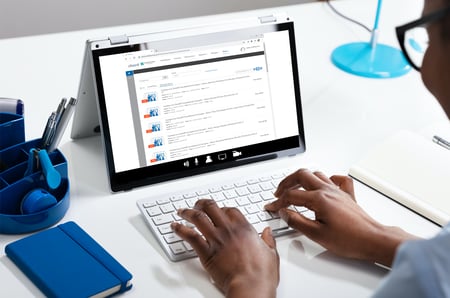 Learning Subscription vs. A La Carte Training Courses
Why select an annual learning subscription versus individual training courses? That's easy! It's cost effective, available to your entire team, and your employees retain more.
30%
On average the annual learning subscription can save you up to 30% versus a la carte courses.
Multiple Users
Multiple users from your team can access versus one participant per class.
70%
People forget about 70% of new information within 24 hours. Team members take the courses relevant to them, when they need it.
Research shows people forget about 70% of new information within 24 hours. With a learning subscription, your team members can take the courses relevant to them, when they need it. Courses are setup with learning pathways, guiding you at your own pace. You can pick where you left off, allowing you to break up the training into smaller chunks, helping with retention, and allowing you to put your training to use right away, keeping you out on the floor working and generating revenue.
Learning Subscriptions are available for the following products