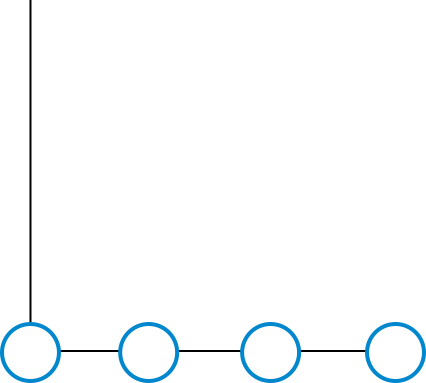 For nearly five decades, CBORD has been optimizing education and healthcare campuses, helping maximize profitability while cultivating new revenue sources.
Join us as we celebrate our customers by shining a spotlight on their latest actions toward growth and operational excellence. Check out one of their stories below, and stay tuned for more coming soon.






Industry: Healthcare
Hospitals: 22
Solution: NetMenu SaaS
SITUATION
Corewell Health is a newly formed 22-hospital health system that brings together three CBORD customers, each with multiple sites: Spectrum Health, Spectrum Health Lakeland, and Beaumont Health.
Prior to consolidating, each system had partnered with CBORD for anywhere from 5 to 35 years. With each of them consistently innovating and advancing over the years, the combined health system is now continuing the tradition with plans to move all locations to CBORD's SaaS solutions for food and nutrition services.
CHALLENGE
Combining three health systems into one is no small endeavor, and the growing pains are real.
With each region operating in a silo, inefficiencies and data maintenance headaches abound throughout the operation.
Working closely with CBORD, the Corewell Health team mapped out a plan for accomplishing their vision of bringing their network together using NetMenu, a single cohesive food and nutrition software platform across the board.

ACTION
Knowing the urgency of transitioning all locations, yet also realizing the complexity of the task, the team decided to take a phased approach.
Starting with the 16-hospital Western Michigan region, formerly Spectrum Health, their plans are becoming a reality. All but two of the locations in this group have been successfully transitioned over to NetMenu SaaS and are working seamlessly together.
With the first phase nearing completion, Corewell Health looks forward to transitioning their remaining hospitals and gaining the significant advantages of standardization and centralized control for better operating margins, patient safety, and employee productivity and satisfaction.
After transitioning all locations to NetMenu, the team looks forward to moving the health system's enterprise point-of-sale operation to the cloud with CBORD next. Stay tuned for more to come!
"CBORD is a key strategic partner of Corewell Health. CBORD's technology both solves problems we face in our industry and creates solutions that allow us to achieve our key metrics. Our operation is positioned to be
'best in class' with the help of CBORD".
Anthony Boggs
Sr. Director, EVS, NS and Gift Shops
Corewell Health West