How can you use CBORD Data Analytics to drive operational efficiencies?
CBORD's Data Analytics tool helps you analyze and identify areas of improvement, generate more revenue, reduce expense, and even increase customer and employee satisfaction.
Visual Depiction of Data
Know your current state
Graphs and charts provide you with powerful financial and operational data at your fingertips, anytime, anywhere.
Take Your Time Back
Empower agile decision-making
Reduce time accessing data from multiple systems to drastically cut down the time it takes to collect and access that data. And all in real time.
Transform Your Business
Analyze trends over time
Discover areas of improvement, manage tray costs, and reduce duplicate trays to minimize waste issues giving you powerful insights to manage your operation.
Present Your Data Like Never Before
See how CBORD Data Analytics can take your existing CBORD system data and turn it into powerful visuals.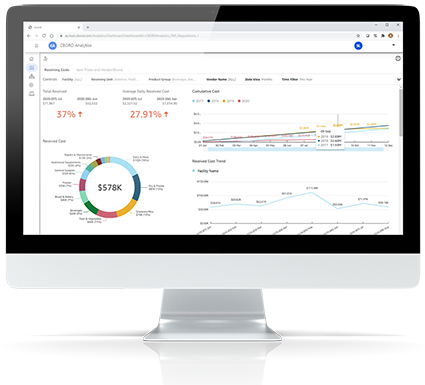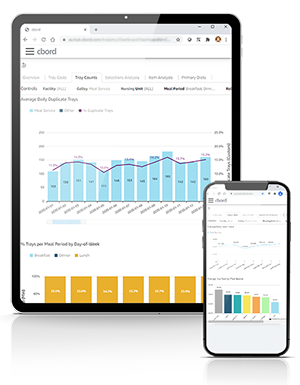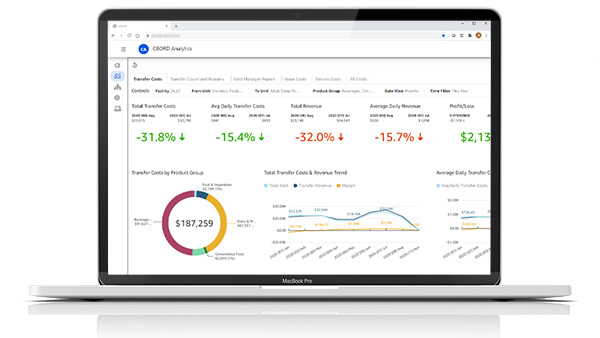 Pinpoint price trends, identifying increases to quickly make changes to reduce overall costs.
Data Analysis: Often Overlooked, Always Vital
Have you embraced business data analytics to improve decision-making, make better predictions, monitor performance, and gain a competitive advantage? According to Gartner, 87% of companies have low BI (business intelligence) and analytics maturity, lacking data guidance and support.

Get started with CBORD Data Analytics today!
Interested in more information or would like to schedule a demo?
Please leave your contact information below and we will be in touch shortly.